6 Tips on How to Start Exercising
Posted 9 June 2022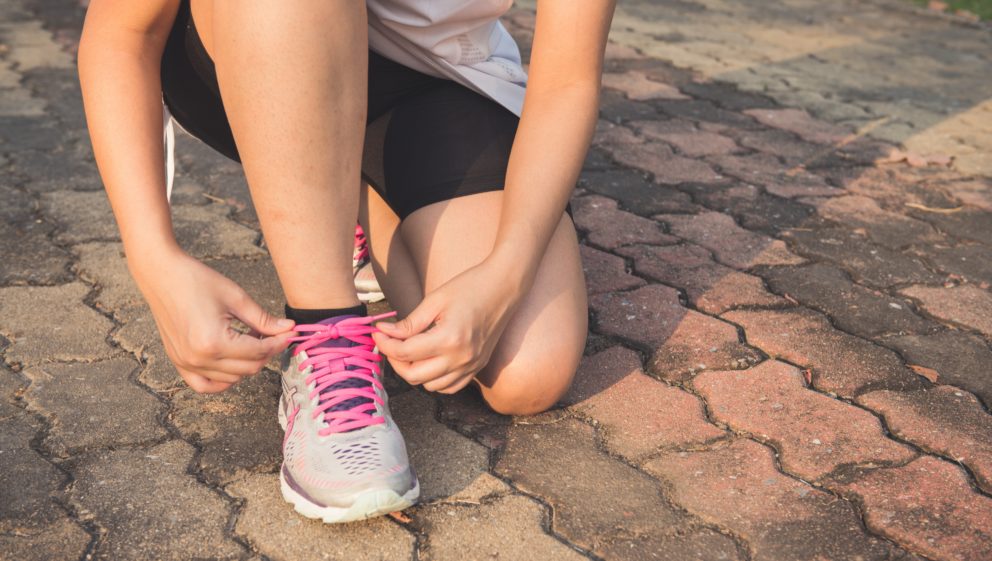 Exercise is one of those things that all too often we say we'll do and then we don't really know where to begin, so we put it off and then life gets in the way. And then the cycle starts all over again.
As a parent, it's really hard to find time for exercise as there's always something else we should be doing (washing, school pick up, work, chasing around after a toddler, cooking… to name just a few!) and there often aren't enough hours in a day. However, if you can make time for yourself, you'll feel so much better for it.
Before I go into some pointers, let's start with the basics: why exercise?
Regular exercise improves your health. FACT.
Not only is it good for reducing risks of chronic diseases and maintaining a healthy body, but it also increases energy levels, helps you sleep better, can boost your mood and improve mental health.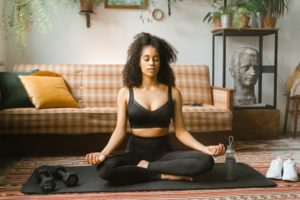 Here are 6 tips and tricks on getting into exercise.
1. Plan Ahead
Like you would plan out play dates and after school clubs, it's good to schedule in your workouts. Every Sunday (or any other day for that matter), have a look at your diary and schedule in 2-3 slots where you can fit in some movement. See it as an appointment that can't be moved. 
If you need some inspiration for your workouts this week, take a look at this week's My Family Moves live workouts on Instagram and see which ones you can make, or catch up with a workout on the Gingerbread YouTube channel.
2. Start Small
If you weren't exercising previously and you manage to fit in a workout this week, that's already 100% improvement. And what's more, exercise doesn't have to be for hours at a time, 20 minutes can be plenty. We always say something is better than nothing. And remember you can have too much of a good thing. Too often people throw themselves into a gruelling routine of too many workouts, burn out and then wonder why they can't sustain it.
3. Set Realistic Goals

Goals help give us something to work towards, however if they are miles off, they feel so unachievable we often think why bother. 
For example, if you've been setting your daily step goal to 10,000 and are only hitting 2,000, work towards 5,000 as it's more within reach (and then once you hit 5k, increase to 7k etc).
Once you have your goal, work out what steps each week you're going to take to get there. If it's a 5km, Couch 2 5K is a brilliant free app with a structured programme to get you up and running.
4. Get Motivated
Find something that spurs you on. Whether it's finding a workout buddy, getting a new pair of leggings or making a great playlist to exercise to, do something that makes it feel like something you want to look forward to. You can even turn it into a social event and grab a coffee with a friend afterwards.
Also, make sure that the exercise you're doing is enjoyable – no one can make something they dread part of their lifestyle!
5. Ask For Help
Believe it or not, personal trainers are mostly a friendly bunch as they have to be good with people as part of their job. If you've joined a gym, just ask the staff for an induction or guidance on your technique. 
6. Just Do It

Although that phrase is attached to a rather large sports company, it couldn't be more true. Starting on a Tuesday is no worse than starting on a Monday. In fact, you're more likely to stick to something if you don't wait until Monday to start your regime. Furthermore, exercise is more accessible than ever before: you can turn on YouTube and do a workout in your pyjamas, Google a workout plan or take the kids for a walk to the park.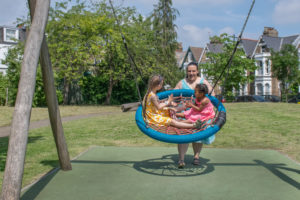 So, here's to getting started today! Good luck!