Since 1918, Gingerbread has been at the forefront of shaping policy and services that support single parents and allow them to live secure, happy and fulfilling lives.
Want to join us? Take a look at our current vacancies below.
Suppliers also play a vital role in helping Gingerbread to deliver its charitable objectives. Procurement opportunities for suppliers to submit a tender or quotation to supply specified goods, services, or consultancy, are also advertised on this page.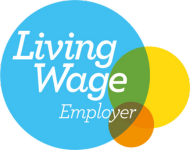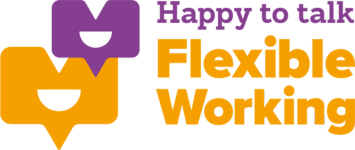 Benefits of working at Gingerbread
At Gingerbread, we are proud to offer benefits to all staff that reflect the hard work that you do.
A welcoming and supportive workplace
Open to flexible working requests from day one to support work-life balance
Free tea and coffee available in the office
Training and development opportunities
Two charity days a year to volunteer with an organisation of your choice
Be part of a team making a difference for single parents across England and Wales
A competitive salary that is annually reviewed
Workplace pension with Aegon (Gingerbread makes a 5% contribution)
Matched pension increase (up to 2%)
Interest-free season ticket loan up to £10,000
Death-in-Service benefit
Income protection insurance
Generous annual leave allowance of 28 days plus bank holidays
Office closure between Christmas and New Year
An extra day's leave after two years' service
Day off on your birthday
Able to buy or sell up to five days of annual leave a year
Employee Assistance Programme (Employee advice line and discounts/promotions from leading name brands, restaurants and cinemas)
Cycle to work scheme to help you buy a bike
Eye tests and contribution to glasses needed for your job
Technology loan scheme
Critical illness cover
There are lots of reasons I like working for Gingerbread. I am motivated by the cause, can clearly see the impact of our services and admire the bravery of our campaigns.
Gingerbread is an incredible place to work. The team put collaboration and passion at the core of everything, and seeing the work's impact on single parents is inspiring.
The thing that for me really defines the culture at Gingerbread is the passion that everyone feels about helping to support single parents.
For me the best bit about working for Gingerbread is being able to finish a work day and know that my work helped people that really needed the support.
Sorry, it looks like there aren't any posts to display here right now.