Adventure holidays as a single parent – Sue's story
Posted 10 October 2022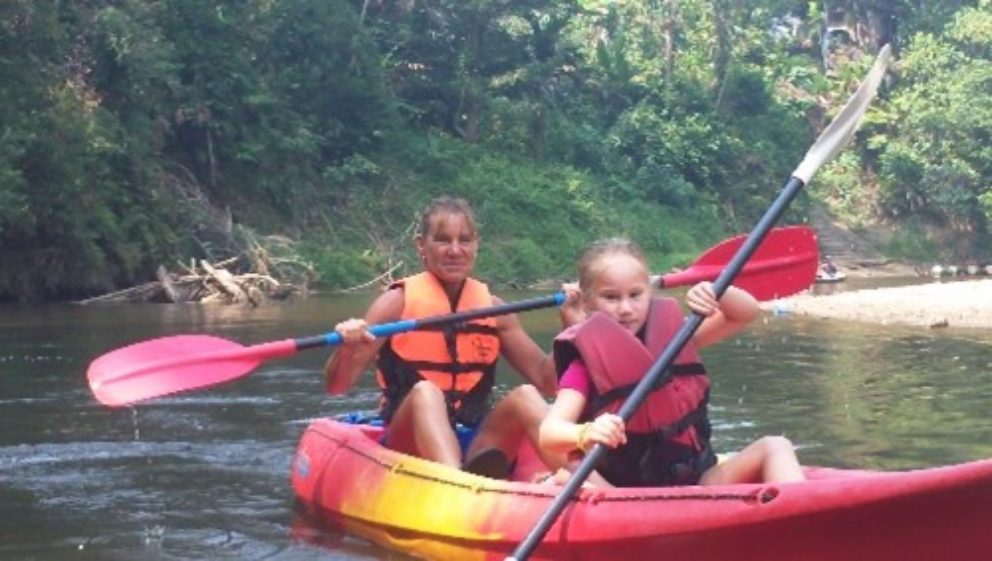 by Sue Walker
I have always had a passion for travel and had lived in Hong Kong for 5 years during my twenties. During that time my partner and I had backpacked to most South-East Asian countries, as well as a number of African and South American destinations. These holidays confirmed for me the power of travel and the amazing connections that can be forged with a variety of communities.
In 2004, I had my daughter (nicknamed 'monster') and two years later, I was lucky enough to gain a post as a lecturer of Physical Education at Liverpool John Moore's University – my dream job! Though being a single parent has its challenges, we settled into our new life in the North-West fairly quickly.
My holidays as a single parent began with a week camping in Spain when monster was six months old, followed by a ski holiday when she was three. By 2010, I was ready for another challenge and was starting to get itchy feet for Asia!
I decided to develop international links with a number of schools, universities and the Education Department in Malaysia. This required me to travel to the Far East and as a single parent, I needed to take monster with me. I added a couple of weeks holiday onto the work trip and from this adventure onwards there was no looking back!
We visited a number of tribal villages, caught fireflies in our hands, swam with elephants, rode on the top of trucks, made friends with an Orangutan, swam in the bluest of waters, boiled eggs in a natural thermal spa, enjoyed white-water rafting and kayaking, and slept in the jungle.
Having experienced all of these things, there was no way a fortnight's beach holiday in Spain would suffice!
Our travels took us to many more SE Asian countries, seeing giant turtles, having a massage in a women's prison, zip-lining into treehouses, eating in night markets, experiencing the Cu Chi tunnels, travelling in a beautiful carriage in an overnight train, sleeping on a boat in Halong Bay…
These experiences have without doubt given her confidence and resilience, both of which are required in today's world.
She has a great outlook on life, makes friends easily, empathises when needed and her sense of humour is infectious.
I completely understand how scary this type of travelling can be, and that there are many single parents who would like the opportunity to share experiences with their children in the same way. I am passionate about the value of travel and would love to help others enjoy their holidays in the way 'monster and me' have!!