APPG event – Single Parents & The Cost of Living 
Posted 16 March 2022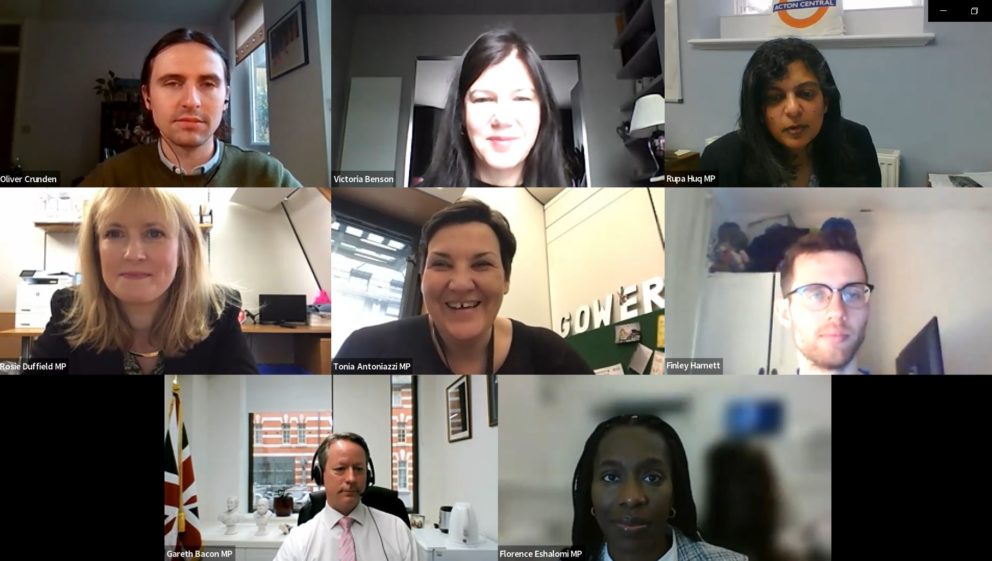 At Gingerbread, we are hearing from many single parents who have big concerns about soaring food and fuel costs and the ability of their budgets to stretch even further. In fact, Gingerbread's helpline has seen more calls than ever from parents who are worried about providing for themselves and their families. 
APPG event on Single Parents and the Cost of Living
Gingerbread and the All-Party Parliamentary Group (APPG) on Single Parent Families thought it important to meet and discuss the impact of the cost of living crisis on single parents and their children, as well as what can be done about it.  
The event was chaired by Rupa Huq MP, discussing soaring prices and the impact they will have on single parents on low incomes. Among the attendees were Victoria Benson, CEO of Gingerbread, Oliver Crunden from Child Poverty Action Group, and single parent speaker, Ayo. APPG Vice-Chair Rosie Duffield MP, APPG Officer Tonia Antoniazzi MP, Florence Eshalomi MP, Gareth Bacon MP, Alex Stafford MP, Michael Fabricant MP and Lord Tope were also in attendance for the Annual General Meeting of the group and for the cost of living discussion. 
So what needs to change?
This is a crisis that can – and should – be at least partly mitigated for the UK's poorest families.
We would like to see the Government do more to support single parents and their children, namely: 
The Government must uprate benefits in line with inflation to ensure families who have already lost out because of the cut to the £20 uplift do not face another real-terms cut of absolutely essential economic support.

There must be greater support for families in meeting the additional energy costs they are facing, particularly through existing schemes like the Warm Home Discount.

There must be a longer-term review of Minimum Income – similar to the Minimum Wage Commission – to ensure families don't fall further behind by ensuring our social security system adequately supports parents in meeting their living costs. 

 
We want to see the end of the huge mismatch between what single parent families have and what they need to get by. This is not about luxuries – it is parents and families being forced to make the choice between turning the heating on or putting food on the table. 
Speaking to Gingerbread about why the Government must act on the cost of living crisis and support single parent families, one parent said:
"My children don't ever go without but I will. This week I have only eaten one cheese sandwich in three days…. I don't eat regularly, I use free sites for clothes, shoes, and to replace furniture, don't use heating in my bedroom, don't smoke or drink, don't have a social life but this way, my kids have everything that they need and they don't go without."
What to do next