Reply To: Why am I upset 6 weeks after breakup?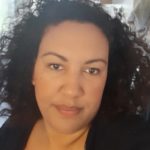 Nataliefaye
Participant
Hi , . feeling the same . This is completely normal. Break ups can take a really long time I completely get over. And it depends so much on so many different things ow long it will take to get over someone.
So my kids dad I hated by the end of the relationship I was over him before I left. (Which suggests I may never have really loved him but thats a whole other thread lol)
My most recent partner however I broke with in November and I am still head over heels in love with him and it takes every ounce of strength not to contact him and FB stalk him. We are actually still in contact and I know this is toxic but it hurts so much less when we talk even if we are arguing.
I've even been online dating. (Messages only of course) but I know I'm not ready to meet someone else I don't really want to but it just makes me feel like I'm at least trying to move away from.my ex and take my mind off of him for a second