Reply To: my husband of 15 years has been having an affair – I'm struggling to cope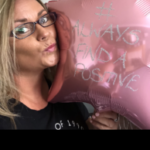 SingleT
Participant
Hi All
Just read your messages and had to comment. That was me 2 1/2 years ago. Together for 20 years, married for 16. He had an affair. It was like someone threw my life into the air and it landed in a completely different way.
I was heartbroken and so was my son (nearly 14 at the time – talk about the time a son needs his dad the most!).
I think I sleep walked through many days. But the one thing I was certain of was I couldn't take him back as I'd never trust him again. So I took control and filed for divorce.
I'm not exaggerating when I say I had weekly battles with him. He wanted to put the house on the market 2 weeks after he walked out! Like you I couldn't afford to keep it and it was the only home our son had ever known. My ex turned into someone I didn't recognise. I felt like I never knew him.
The only way I got through was to make every decision I made based on the best interests of my son. It kept me sane and focused, and if my ex tried to argue he looked like a bad dad.
We have been in new our home for 10 months. I am divorced, and my son is settled and happy again.
I promise you you will get through it. And I know there are days when you don't feel like you will.
Happy to chat to any of you going through it.
Hope my message has helped just a little. Take care of yourselves x