Reply To: 2 years on from divorce.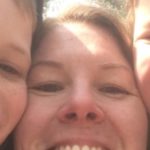 Spirit
Participant
Hi Nikki,
Hun your story is pretty much my own apart from a couple of details with my ex's gf. We were together 16 years and married for 9 years of those and we have two children 5 and 8 years. We separated last year in January and within a month of our separation he met his now gf, she is 26 and he turns 40 this year… cliché I know! He did some awful things last year for example he introduced the kids to her within a month of knowing her (I'm sure he was seeing her whilst we were still together) without my knowledge, I shut that down and told him it was unacceptable to involve the children and of course without me knowing too. He then introduced her again 3 months later just before his birthday, I asked him not to as I thought it was too soon for the kids….he did it anyway and then he took her on holiday with my kids after only knowing her for 6 months, again I asked him not to do that but he still did. He sees absolutely nothing wrong in what he has done and has thought of the kids all the time apparently.
Anyway through lots of counselling from a Family consultant (worth her weight in gold) we are now talking and like you are able to do parents evenings etc…
I still struggle on a daily basis with what my ex has done to me and the kids but I am so much better than I was a year ago although but it's still a rollercoaster of emotions. This has knocked you back but you will pick yourself up again because you're strong  person (even though you might not feel like this at times) and you are most definitely lovable. Maybe you're not ready for a relationship right now and I can completely understand that as I feel the same about myself too. Just keep working on yourself and your life and as and when you're ready I'm sure you'll meet a lovely person, if that's what you want of course!
The best thing to come out of my marriage is my two beautiful children and I am grateful for them everyday 🙂
Big hugs you're doing great xx