Reply To: Christmas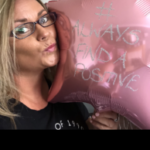 SingleT
Participant
Kath
i love that you've bought some Christmas pressies!
I've also done the penny challenge before. So on day 1 (1st Jan) you save 1p. 2nd jan you save 2p. And so on. It does get quite expensive so on day 300 you save £3 but if you do it all year it's over £650!
i did it backwards and only until end of October as I like to start spending then! I did it backwards as I'm always skint in January anyway and I don't have any birthdays etc so think I saved £3.03 on 1st jan, £3.02 2nd jan etc until end of October. Think from memory I saved over £500!
im going to do this again next year.